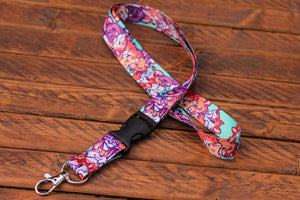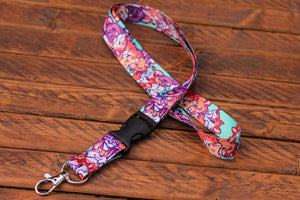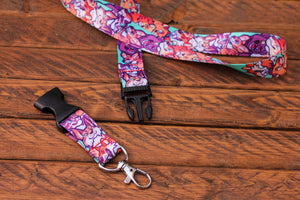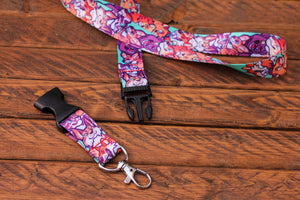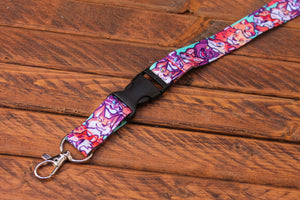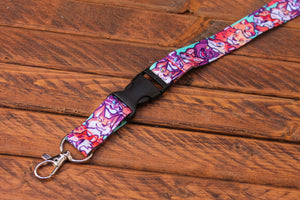 On Sale
Wild Cat Lanyard with Buckle and Lobster Claw
These lanyards are bright and eye-catching, which is perfect for never losing your keys or badge in plain sight!
Our lanyards measure 22 inches (~56 cm) combined. The detachable segment measures 4½ inches (11⅖ cm), and when removed the lanyard measures 18¼ inches (46½ cm). Some older stock may be slightly longer.
Wild Cat Lanyard with Buckle and Lobster Claw
I have zero criticisms and only good things to say about this product. Good length, wonderful and colorful design and very good quality overall! Highly recommend.
Absolutely fantastic lanyard
My last lanyard broke after years of faithful use, so I picked this one up. The design is incredibly cute, the printing quality is fantastic and the materials quality is fantastic. I'm excited to get years of use out of this one as well. Thanks!
Wild Cat Lanyard with Buckle and Lobster Claw
Best (and first) lanyard I've ever owned
Got this to hold my school ID and display a few of my pins I've collected. Absolutely nothing wrong with it and will most likely buy again.
Review for Wild Cat Lanyard with Buckle and Lobster Claw