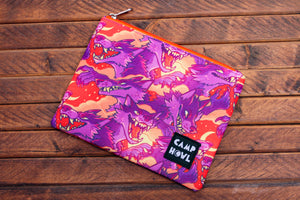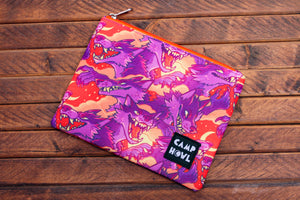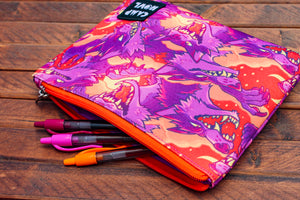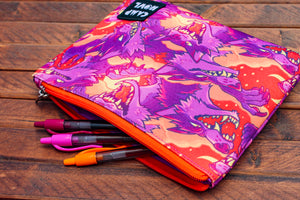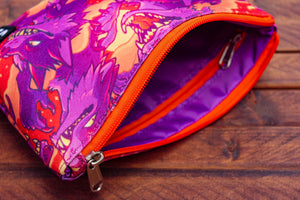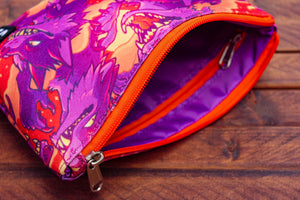 On Sale
Werewolf Zipper Pouch
The return of a classic! Long-time customers might remember our old zipper pouches, but these are an improvement in every way. They're made with a sturdy exterior fabric backed with a light protective padding, making it perfect for carrying on-the-go essentials without weighing you down.
Our zipper pouches measure 8½ by 6¾ inches (~21¾ x 17½ cm) at their widest point, with a maximum opening of 7 inches (~17¾ cm). The inside is lined with a silky smooth fabric and includes a zipper pocket with a 6½ inch (16½ cm) opening. 
Excellent design, product, and service!
Picked up one of these to help organize my itabag- when the order came in there was a slight problem with the item, but after shooting staff an email it was very quickly resolved in a friendly and helpful manner!
Print quality and construction are great. I love the color choices for the lining and zipper. I am a returning fan of Camp Howl, and snagging one of these bad boys has only further cemented my strongly positive feelings abt the company!