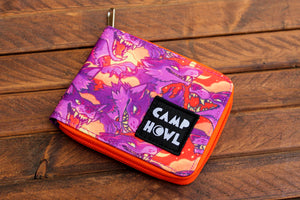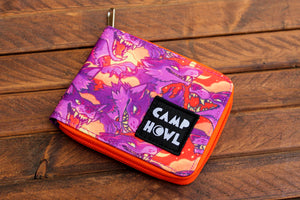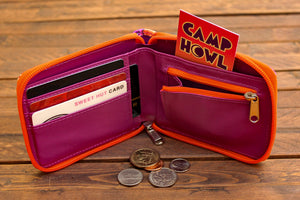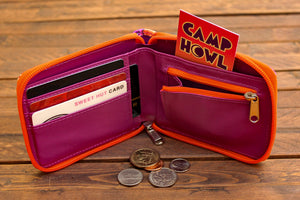 On Sale
Werewolf Bifold Zipper Wallet
These wallets are traditional bifold style with a zipper closure to keep all of its contents safe. While closed and empty, they measure ~4½ by 3 ⅝ inches with a depth of ~¾ of an inch. (~11½ x 9⅕ x 2 cm). Inside is a pocket for paper money, three easy access card slots, three slip pockets, and an expandable coin pouch with zipper closure. 

Werewolf Bifold Zipper Wallet
Werewolf wallet
Very well made. There were slight delays cause of the timing however that was no big deal. I got it pretty quickly once shipped and I'm super happy with it. The zipper will help keep things inside and I can walk around repping some cool werewolves.
Werewolf Bifold Zipper Wallet
Best wallet ever
I love this wallet I like how it has a coin pouch for my coins and I like the zipper design because it's good my cash securely and with out any change falling out all my card for nicely
Best Wallet Ever!
I've had the wallet for a few weeks now and I love it. It has very few pockets which I prefer and a comfy storage space for case. Had like 20 one dollars bills in my wallet the other day and it didn't feel strained at all. The pattern is also very unique if you get this wallet you will get comments on it.