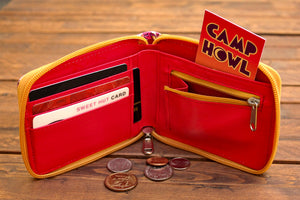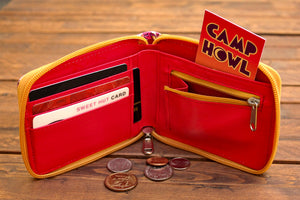 On Sale
Hyena Bifold Zipper Wallet
These wallets are traditional bifold style with a zipper closure to keep all of its contents safe. While closed and empty, they measure ~4½ by 3 ⅝ inches with a depth of ~¾ of an inch. (~11½ x 9⅕ x 2 cm). Inside is a pocket for paper money, three easy access card slots, three slip pockets, and an expandable coin pouch with zipper closure. 

Wallet love it
It arrived in good time considering the faraway destination and in excellent condition, I'm really happy with it
Hyena Bifold Zipper Wallet
Wonderful Wallet!~
the print is clear and colorful and the inside is durable and smooth~ thank you so much!
Hyena Bifold Zipper Wallet
I love it! It shipped quickly and It is of great quality. I just love the design as well! Great purchase!