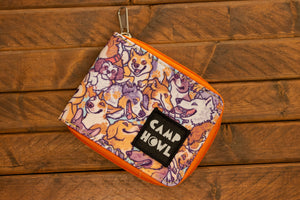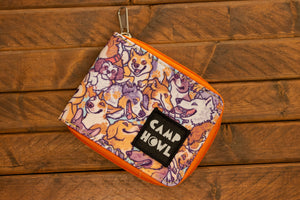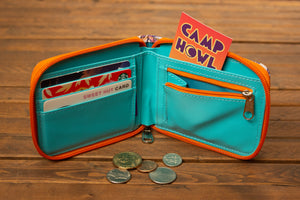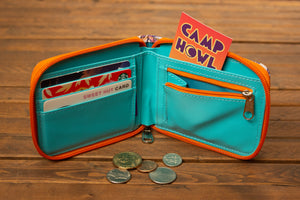 On Sale
Dog Bifold Zipper Wallet
These wallets are traditional bifold style with a zipper closure to keep all of its contents safe. While closed and empty, they measure ~4½ by 3 ⅝ inches with a depth of ~¾ of an inch. (~11½ x 9⅕ x 2 cm). Inside is a pocket for paper money, three easy access card slots, three slip pockets, and an expandable coin pouch with zipper closure. 

Super Cute! Excellent Quality!
Bought my wallet at the AnthroCon 2023 dealers den. They were super kind about letting me pick which one I wanted because they printed slightly different!! I loved having the choice, but even further I love the quality!! Excellent quality wallet, and I'm excited to see how it holds up!!
Great Wallet!!
I aboslutely love the wallet! The material is really good, the zippers work great, and its lots of coins very easily. Not to mention the cute dogs on the cover!
My only problem is that it can be a bit hard of take cards of the wallet, but overall I'm satisfied.