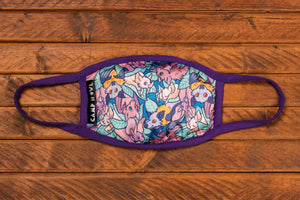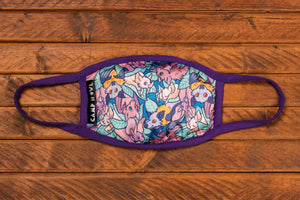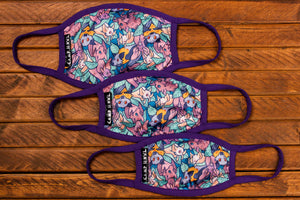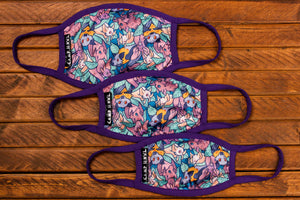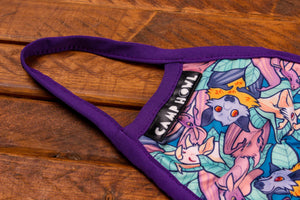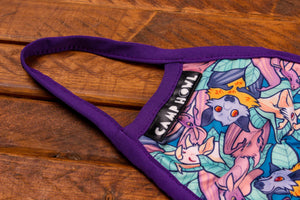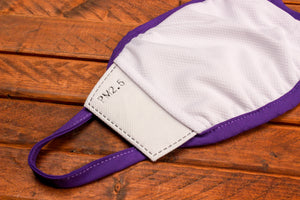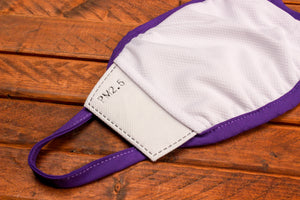 On Sale
Bat Face Mask
*This style of mask comes in 3 sizes! Please check size chart before ordering.*
Our face masks are made with comfortable microfiber polyester and have an interior pocket for a PM2.5 filter. Each mask has a built-in nose wire to offer a better fit.
AVAILABLE IN 4 SIZES
SIZE SMALL:

Ideal for children.
SIZE MEDIUM:

Ideal for those that typically don't have issues with mask sizing. 

SIZE LARGE:

Ideal for those who have a larger face, prominent features, or a beard. 

ADJUSTABLE:

This mask is one-size-fits-most. If you find you're in between sizes, this mask is for you!

DISCLAIMER
These are not medical masks and are therefore not a replacement for medical Personal Protective Equipment (PPE). Wearing a face mask has been proven to help reduce the spread of COVID-19, but always follow the CDC and WHO's guidelines in combination to assure you are protecting yourself and those around you.
*We are unable to safely accept returns or exchanges on face masks.*