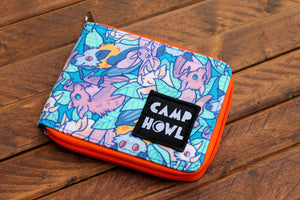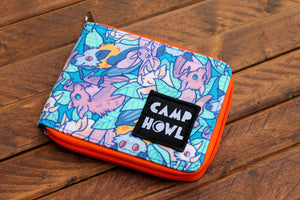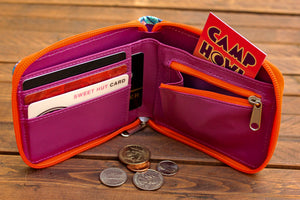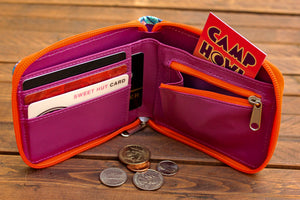 On Sale
Bat Bifold Zipper Wallet
These wallets are traditional bifold style with a zipper closure to keep all of its contents safe. While closed and empty, they measure ~4½ by 3 ⅝ inches with a depth of ~¾ of an inch. (~11½ x 9⅕ x 2 cm). Inside is a pocket for paper money, three easy access card slots, three slip pockets, and an expandable coin pouch with zipper closure. 

Bat wallet
a bit hard to get cards in and out of but overall great wallet!!
Batty wallet
Really cute bat wallet, just tiny bit wider than my previous tho i dont think i can fit all my cards in :/ My cards also only fit if i push hard enough, youd think theyd be lil looser since theres no space to move around and theres zipper anyway.
adorable !!
i love camp howl!! i ordered a wallet and more bracelets because I knew the quality and designs were perfect from past conventions. everything on this store is worthy of a 5-star!
Super cute and useful
I absolutely adore my new wallet! It has plenty of space and feels super nice! I've been using it a ton! Only thing is it's a bit bigger than I thought it would be but honestly I'm kinda glad it is! I will most definitely be purchasing more from Camp Howl! <3