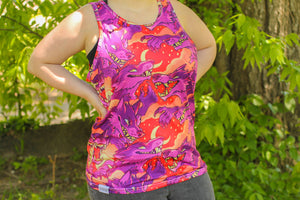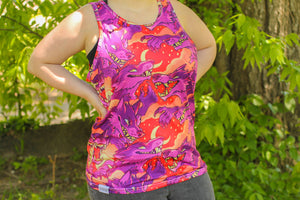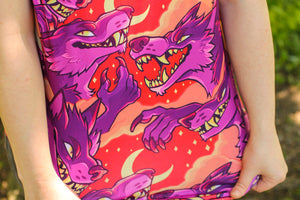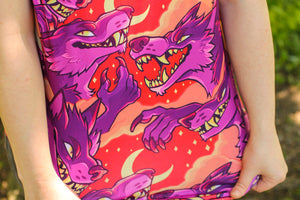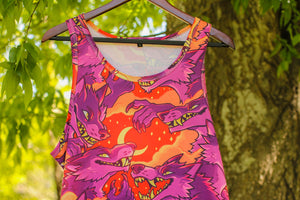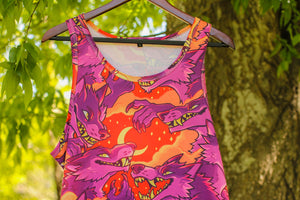 On Sale
All Over Patterned Werewolf Tank Top
*This item is FINAL STOCK! It will not be reprinted.*
Soft, breathable, and vibrant, these shirts are perfect for daily wear or for when you want to add a splash of color to your look. They're printed on a soft cotton spandex blend.

For washing instructions, you can visit our FAQ.
Our model Will is 5'2" (~157 cm) and approximately 160 pounds. They are pictured wearing a size Small.
Excellent quality! Love the tank top!
Soft and Sturdy!
I've been wearing this tank top for YEARS now and I haven't got one single tear, hole, or color fading problem. The fabric is just as soft as when I first bought it, and the fit is GREAT! Stretchy, but not as breathable for me personally, because my body runs hot all the time, and the material is slightly thicker than most tank tops. Genuinely one of the best
quality tank tops I've ever encountered!
AMAZING TANK
This thing is super comfy. I wear it all the time to my workouts, and it is 100% worth it. You can tell they put time and effort into the making of it, as it is extremely high quality
Very nice shirt
This was a really nice shirt! comfy, soft, and it looks cool!
I have not received it yet