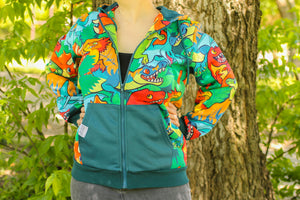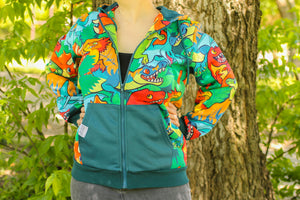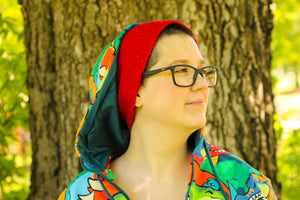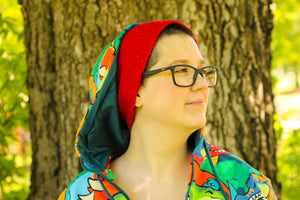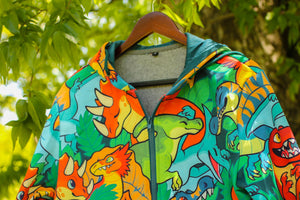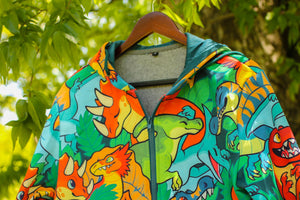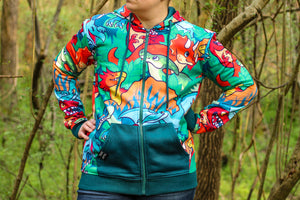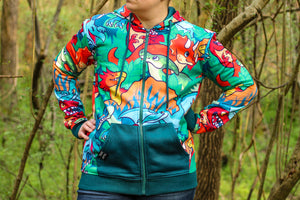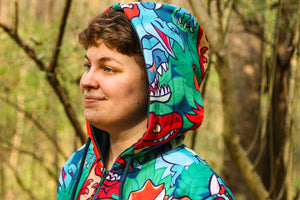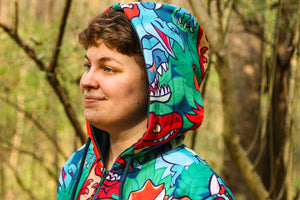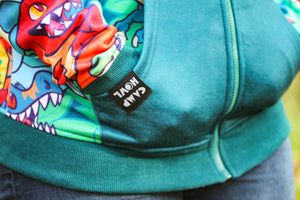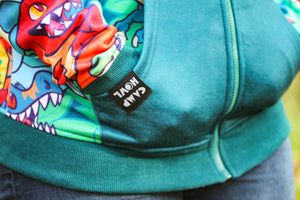 On Sale
*FINAL STOCK* All Over Print Dinosaur Hoodie
Please read this page in its entirety before buying.
We cannot accept returns or exchanges on final stock items!
We are clearing out our remaining stock of original hoodies! Version 1 (V.1) and Version 2 (V.2) are made of the same materials but are constructed a bit differently, so please reference the size chart before purchasing!
These hoodies are soft, warm, and colorful. Made from a synthetic blend that won't shrink in the wash, but still has a soft as cotton touch. For washing instructions, you can visit our FAQ page.
Don't see your size? We have brand new hoodies you can browse here!
Our model for the V.1 Dinosaur Hoodie is 5'2" (~157 cm) and approximately 160 pounds. They are pictured wearing a size Small. (Seen in photos 1-2)
Our model for the V.2 Dinosaur Hoodie is 5'5" (~ 165 cm) and approximately 180 pounds. He is pictured wearing a size Small. (Seen in photos 4-6)
Omg yes!
Omg this is honestly so much better than I expected!! The print is so vibrant, the inside material is so soft and comfortable (I have sensitive skin to some materials and I didn't have an issue when wearing it) , and it fits perfectly. If you're thinking about buying it, 100% do it!
The Best Hoodie I've Ever Owned
Not only is the design of this hoodie amazing, and material/build quality outstanding, this is literally the best fitting hoodie I have ever owned, every hoodie I've had up until this one was either too long in the arms or too short in the body, but this one *chef's kiss* absolute perfection
Love it!!
This hoodie is so gorgeous and the colours are insanely bright, but did not bleed at all in the first wash (cold water). So cozy and soft too!
it's good
i went grocery shopping with this on and four different people stopped to tell me what a cool hoodie this is.
If you have already owned an old-style lydiarts hoodie, these are nearly the same product except the hood seems somewhat larger, which i like.
Amazing
So soft and vibrant! Great for any dinosaur lover :)