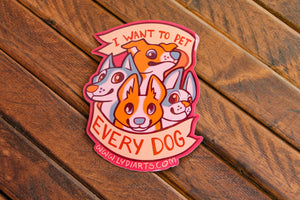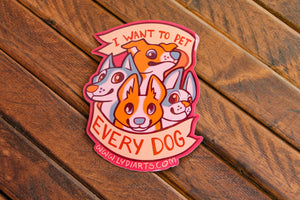 On Sale
I Want to Pet Every Dog Vinyl Sticker
All of our stickers are weatherproof and UV protected, making them perfect for indoor or outdoor use. They are capable of withstanding 2-4 years of outdoor life.
This sticker measures 3½" (~9 cm) wide and 4½" (~11⅖ cm) tall.
I Want to Pet Every Dog Vinyl Sticker
I have the pin version too, both are amazing products and describe me perfectly :D
Very cute
Put it on my new laptop and I can't be happier with it.